Insurance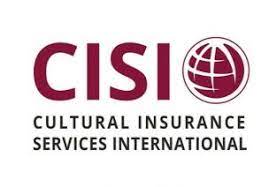 Virginia Commonwealth University requires all students traveling outside the U.S. for university-sanctioned* travel to enroll in VCU's international health and emergency assistance insurance plan with Cultural Insurance Services International (CISI). Here is the
CISI Policy for 2022-2023
.
This insurance plan covers health care costs incurred during university-sanctioned international travel and provides emergency assistance, including medical or security evacuations and repatriation of remains. Registration details, rates, an overview video, app/portal information and the Schedule of Benefits are included below.
*University-sanctioned student international travel includes: studying and interning abroad, research or service-learning abroad, and other travel connected to VCU related activities or that are funded by VCU.
CISI Enrollment
Enrollment Process for Participants of VCU GEO Administered Education Abroad Programs:
Students who participate in VCU GEO administered education abroad programs, which includes faculty-led programs and International Summer Institutes (ISIs), are automatically enrolled in VCU's international health and emergency assistance insurance plan through CISI. The cost of this insurance is built into the program fee and will be billed to your VCU student account.
Enrollment Process for Participants of Other Program Types:
All other students** will be prompted to self-enroll in the CISI insurance plan when completing the VCU Education Abroad registration process. This is required of all students and you will not be approved to travel and obtain credit for your program if you do not register. As of 2021, all students must enroll in CISI coverage as VCU no longer subscribes to a blanket policy for evacuation and emergency assistance.
**This includes students who participate in VCU Semester Programs, programs offered through affiliate and external third party program providers, programs offered by other domestic universities, programs offered for direct-enrollment through host universities abroad, and VCU registry programs administered by units other than GEO.
The following rates are effective from July 1, 2022 through June 30, 2023
$8.82/week (up to three weeks)

$33.65/month
Students must prepay the total cost of insurance to cover the entire length of their travel dates and academic program abroad at the time of enrollment (unless participating in a VCU GEO administered education abroad program). The insurance start date should be the date you leave the U.S. and the insurance end date should be the date you will be back in the U.S.
Once enrolled, students should familiarize themselves with the CISI coverage and instructions on how to use the insurance while abroad. We recommend that you download the myCISI mobile app and carry a paper copy of your insurance card with you.
If you wish to extend your coverage for personal travel, CISI offers add-on plans beyond VCU's policy (please
contact CISI directly
to enroll and pay for such an add-on).
MyCISI Mobile App
Prior to departure, we encourage you to download the
MyCISI Mobile App
. This will quickly allow you to:
access your VCU insurance policy including your travel insurance documents

see country-specific travel alerts and personal security assistance information

search for medical providers worldwide in advance of your travels or while abroad

input weekend travel plans

check-in to communicate with VCU to confirm your safety if an incident occurs near you
Trip Cancellation/Interruption Insurance
If you are interested in purchasing additional insurance for travel and trip cancellation or interruption, we encourage you to research options through CISI's partnership with
Travel Insured International
.
This is not a VCU requirement or sponsored policy but is available to you if you're interested in additional coverage for an additional cost.
International Students
CISI is unable to provide insurance for international students who are traveling in their home country of citizenship. We recommend these travelers secure other insurance options such as personal family coverage, possible home country national insurance plans for which the student remains eligible, or independent coverage.
COVID-19 FAQs
Curious to know more about CISI benefits regarding COVID-19 like coverage for testing, support, illness, risk, evacuation, and more?
Click here
to read through answers to frequently asked CISI COVID-19 questions.