Virtual Programs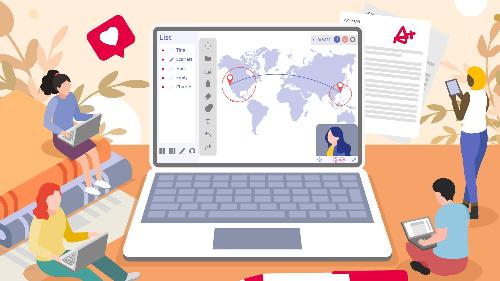 While there is no substitute for an in-country experience, virtual internships and classes offer a way to:
explore another culture
get unique internship experience
take courses not offered at VCU
gain invaluable intercultural, professional and academic skills
Virtual programs are accessible and can be quite affordable, allowing students to explore globally from the comfort of their homes.
Before committing to one of these programs, please discuss with your Education Abroad Adviser about the use of your Financial Aid.
Non-credit bearing virtual study and intern abroad programs are not eligible for financial aid.
You can add a virtual internship or course(s) to what you're already planning to take at VCU.
Connect with an
Education Abroad Adviser
to learn more!