ISEP
International Student Exchange Program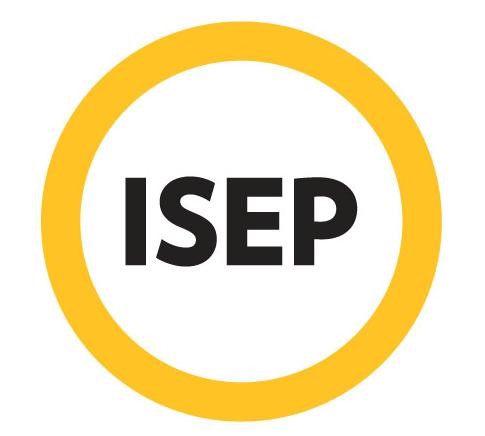 ISEP is a network of over 328 universities in 54 countries. Students may study at their host institution for a semester or a year, while some universities offer summer programs.
The ISEP program is designed as a full-immersion experience, so that you can fully engage with your host university and culture. You will most likely be the only student from VCU, and one of the few from the U.S. at the host university.
ISEP offers two types of programs:
ISEP-Exchange: The program fee is based on VCU's tuition and fees, room, and board for an in-state student. Placement depends on space availability at the host university. ISEP has rolling admissions, but preference is given to students who apply by the priority application deadline. The ISEP priority application deadline for the VCU campus is August 15 for spring programs and February 1 for fall/academic year programs.
ISEP-Direct: The program fee is based on the host university's fees and may have different housing or meal options, depending on the location and program. Placement is not dependent upon space available; therefore, most universities accept applications until mid-November and April. Please consult the ISEP website for site-specific ISEP-Direct deadlines.
For more information about ISEP program options and university members, please visit the
ISEP website
. We also encourage you to
make an appointment
with an education abroad advisor to discuss options further.
Frequently asked questions
Who is eligible to participate?
Students who have completed at least two semesters of study at VCU are eligible for an ISEP placement. ISEP requires applicants have at least a 2.75 GPA to apply (although some member universities require a higher GPA).
Do I need to know a foreign language?
Not necessarily.
ISEP offers programs taught in English as well as programs in a foreign language. Many universities in non-English speaking countries offer programs in English. For example, the Università Cattolica del Sacro Cuore in Milan, Italy, offers courses in Business, Economics, International Relations, Italian Culture, Fashion, and Media in English. In order to take coursework in your host country's language, you will generally need to have completed 4-6 semesters of university-level coursework in that language.
Some universities require a higher level of foreign language proficiency before being eligible for their programs. Others offer pre-session intensive language programs prior to the program's start date, and academic language support during the semester.
How long can I study abroad?
You can choose to study abroad through ISEP for one or two semesters, depending on the university. You even have the option to study abroad for two consecutive semesters at different host universities on a single ISEP application.
When choosing which term to study abroad, it is important that you consult the academic calendar. In some countries, such as Germany or Argentina, the host university's academic calendar might conflict with VCU's.
Where will I live?
Students will be housed as typical students in their host country. Specific accommodations vary from university to university, but students may live in dormitories (single or shared), student apartments or with host families. You will find information on the housing available in each program on ISEP's website.
How much does it cost?
The cost to participate in an ISEP placement is dependent upon the type of program for which you apply:
ISEP-Exchange: This program's cost is based on VCU in-state tuition and fees, room and board and is set in accordance with the annual figures for each. In paying this fee, students have the cost of their tuition, housing and meals covered at their host university.
ISEP-Direct: This program's cost is based upon the host university's tuition and fees. Please consult the ISEP website for the up-to-date costs of ISEP-Direct placements as well as what is included in those fees.
All applicants are required to pay a $395 fee ($475 for dual placement applicants) at the time of application.
Note that there are other costs to consider when budgeting for an ISEP program. Final placement is contingent upon enrollment in ISEP's comprehensive health insurance plan. You will also need to budget for other miscellaneous program costs, including: passport, immigration/visa fees, airfare, spending money, personal travel and textbooks.
How can I apply?
To apply, please make an appointment with a study abroad adviser and complete the ISEP online application by the following priority deadlines:
Fall Semester/Academic Year: February 1
Spring Semester: August 15
Since exchange space is limited and student placements are made on a rolling basis, it is important for ISEP-Exchange applicants to turn in their application by this deadline. ISEP-Direct deadlines vary by program; consult ISEP's website for ISEP-Direct deadlines.