Major Advising Sheets
Major advising sheets give you a resource list of recommended programs and courses to take abroad. They can be a great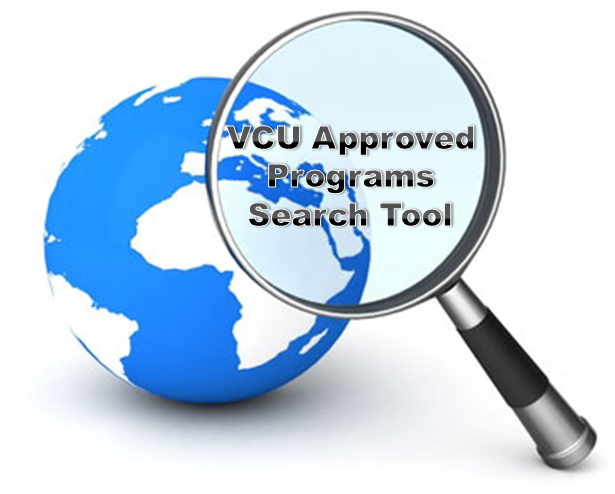 place to start when you're beginning to explore your options, although you are not limited to the programs listed on your major advising sheet!
Don't see a clickable link for your major listed below? That's okay--you can still study abroad! We're still developing advising sheets for VCU's many majors.
Contact your Education Abroad Advisor
for some suggested programs.
You can use our
program search tool
to explore a more comprehensive list of programs.
College of Health Professions
Clinical Radiation Sciences
Health Services
Medical Laboratory Sciences
College of Humanities and Sciences
African American Studies
Anthropology
Biology
Chemistry
English
Foreign Language: French
Foreign Language: German
Foreign Language: Spanish
Forensic Science
Gender, Sexuality and Women's Studies
Health, Physical Education and Exercise Science
History
International Studies, General Studies
International Studies, European Studies
International Studies, International Social Justice
International Studies, Latin American Studies
International Studies, World Cinema
Mass Communications
Mathematical Sciences
Philosophy
Physics
Political Science
Pre-Clinical Radiation Sciences
Pre-Dental Hygiene
Pre-Medical Laboratory Sciences
Pre-Nursing
Psychology
Religious Studies
Science
Sociology
L. Douglas Wilder School of Government
and Public Affairs
Criminal Justice
Homeland Security and Emergency Preparedness
Urban and Regional Studies
School of the Arts
Art History
Arts (Art Education)
Cinema
Communication Arts
Craft and Material Studies
Dance and Choreography
Fashion
Graphic Design
Interior Design
Kinetic Imaging
Music
Painting and Printmaking
Photography and Film
Sculpture
Theatre
School of Business
Accounting
Business
Economics
Finance
Financial Technology
HR Management
Information Systems
Management
Marketing
Real Estate
Supply Chain Management & Analytics
School of Dentistry
Dental Hygiene
School of Nursing
Nursing
School of Education
Early Childhood Education and Teaching
Elementary Education and Teaching
Health and Physical Education
Human and Organizational Development
Secondary Education and Teaching
Special Education and Teaching
College of Engineering
Biomedical Engineering
Chemical and Life Science Engineering
Computer Engineering
Computer Science
Electrical Engineering
Mechanical Engineering
School of Social Work
Social Work
VCU Life Sciences
Bioinformatics
Environmental Studies
University College
Interdisciplinary Studies
Living-Learning Communities
Transform
VCU Student Success
Pre-Health related tracks (dentistry, medicine, occupational therapy, optometry, pharmacy, physical therapy, physician assistant, veterinary medicine)
Pre-Law
Pre-approval for academic credit
With the exception of VCU faculty-led programs, you must receive pre-approval for the credit you intend to take while abroad. Please review information regarding
obtaining approval for academic credit
, and the
database of pre-approved courses
(use CTRL + f as a search feature in the database).