VCU Semester Programs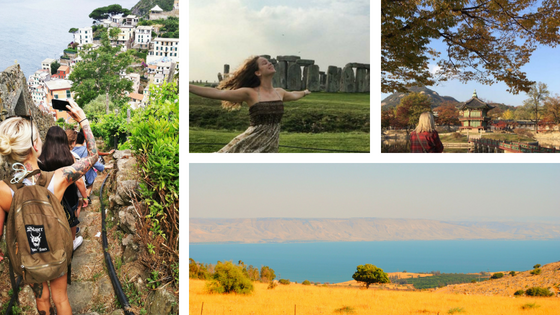 VCU offers diverse programming with partner institutions around the world, offering a variety of coursework in a wide range of destinations.
You are encouraged to begin exploring semester programs with the options below, but you are not limited to the semester programs on this page. You can research additional options through
ISEP
and
other featured external programs
, or by checking out our
program search tool
and
major advising sheets
.
VCU Direct-Enroll Programs
VCU offers innovative, cost-effective programs with partner institutions abroad. Tuition, fees, and housing are paid at host university rates, which in most cases are comparable to the cost of VCU in-state tuition. Other expenses, such as meals, airfare, health insurance, and spending money, are paid separately by the student.
| | Location | Area of Study |
| --- | --- | --- |
| Macquarie University | Sydney, Australia | Most majors. Suggested for Business, Criminal Justice, Homeland Security, Gender Sexuality and Women's Studies, and International Studies. |
| University of Westminster | London, England | Most majors. |
| The American College of Greece | Athens, Greece | Most majors. Suggested for Business, Economics, Mathematics, and Psychology. |
| SRISA | Florence, Italy | Arts. |
VCU Exchanges
Exchange details vary from school to school. In general, tuition and fees are paid at standard VCU tuition rates. Other expenses — such as room, board, airfare, health insurance and spending money — are the responsibility of the student, and are paid in the host country.
| | Location | Area of Study |
| --- | --- | --- |
| Curtin University | Perth, Australia | Most majors. |
| Fudan University | Shanghai, China | Chinese Language and Culture. |
| University of the West of England | Bristol, England | Arts, Biology, Forensic Science, Mathematics, English, History, Philosophy, Political Science, Psychology, Sociology, Statistics. |
| University of Westminster | London, England | Fashion Merchandising. |
| University of Surrey | Guildford, England | Music, Political Science, Sociology, Criminal Justice, Theater, English, Economics, Business, and Dance. |
| Bauhaus University | Weimar, Germany | Urban and Regional Planning, Urban and Regional Studies. |
| NID | Ahmedabad, India | Arts. |
| Chung Ang University | Seoul, Korea | Business, Natural Sciences, Engineering, Korean/Chinese/Japanese language, Arts, Psychology, Sociology, International Studies/Political Science. |
| American University of Beirut | Beirut, Lebanon | Arabic, Arts, Biology, Business, Chemistry, Computer Science, Economics, Engineering, English, History, Math, Communications, Physics, Political Science, Psychology, and Sociology. |
| University of Guadalajara | Guadalajara, Mexico | Most majors. (Coursework taught in Spanish. Requires equivalent of six semesters of university-level Spanish.) |
| University of Lima | Lima, Peru | Business and Engineering courses taught in English, other coursework taught in Spanish available as well. |
| VCUQatar | Doha, Qatar | Art History, Fashion, Graphic Design, Interior Design, Painting and Printmaking. |
| K Arts | Seoul, South Korea | Arts, Music, Theatre. |
| University of Córdoba | Córdoba, Spain | (Coursework taught in Spanish. Requires equivalent of six semesters of university-level Spanish.) |
| Rabdan Academy | Abu Dhabi, United Arab Emirates | Criminal Justice, Homeland Security. |