ISEP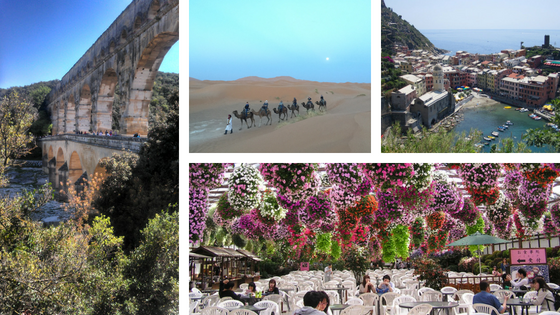 The
International Student Exchange Program (ISEP)
is a network of over 300 universities in more than 50 countries. ISEP is designed as a full-immersion experience, so that you can fully engage with your host university and culture. You will most likely be the only student from VCU, and one of a few from the U.S., at your host university. Studying abroad with ISEP is a wonderful opportunity for independent, motivated students to experience life like a student would in their host culture.
ISEP offers two types of programs:
ISEP Exchange. The program fee is based on VCU's tuition and fees, room, and board for an in-state student. Placements can be competitive, and deadlines are early.
ISEP Direct. Program charges are set by the host institution, and they may offer different options for housing and meals. In many cases, ISEP Direct program fees are still comparable to VCU's cost of attendance; other times, they may be higher or lower. Placements are generally not competitive as long as students meet the eligibility criteria for acceptance. Deadlines vary.
Some ISEP sites also offer internship placements.
You are strongly encouraged to to
make an appointment
with an education abroad advisor to discuss the application process for ISEP.
You can review a recommended list of ISEP programs below. To search a full listing, consult
ISEP's website
.
| | Location | Area of Study |
| --- | --- | --- |
| Pontificia Universidad Católica de Valparaíso | Valparaíso, Chile | Latin American Studies, Political Science, Spanish. |
| University of Essex | Colchester, England | Most majors. Suggested for Business, Communications, English, Government and Public Affairs, Information Systems, Kinesiology, Performing Arts, Sciences, Social Sciences, World Studies. Internships available. |
| University of Sunderland | Sunderland, England | Most majors. Suggested for Business, Communications, Education, English, Fine Arts, Information Systems, Kinesiology, Performing Arts, Sciences, Social Sciences, World Studies. Internships available. |
| Aix-Marseille Université | Aix-en-Provence, France | Business, Economics, French, International Studies, Political Science. |
| Université Savoie Mont Blanc | Chambery, France | Business, French, World Studies. |
| Karlshochschule International University | Karlsruhe, Germany | Business, Communications, Management (including Arts Management). |
| Università Cattolica del Sacro Cuore | Milan, Italy | Business, Communications, Economics, European Studies, Fashion, Italian, Political Science. Internships available. |
| Università degli Studi di Urbino Carlo Bo | Urbino, Italy | Biology. |
| Tokyo International University | Kawagoe, Japan | Business, Japanese, Political Science, World Studies. |
| Al Akhawayn University | Ifrane, Morocco | Arabic, Business, Computer Science, French, Gender, Sexuality, and Women's Studies, International Studies. |
| Providence University | Taichung, Taiwan | Business, Chinese, World Studies. |
| Thammasat University | Bangkok, Thailand | Communications, Business, Engineering, English, Political Science, World Studies. Internships available. |