VCU Scholarships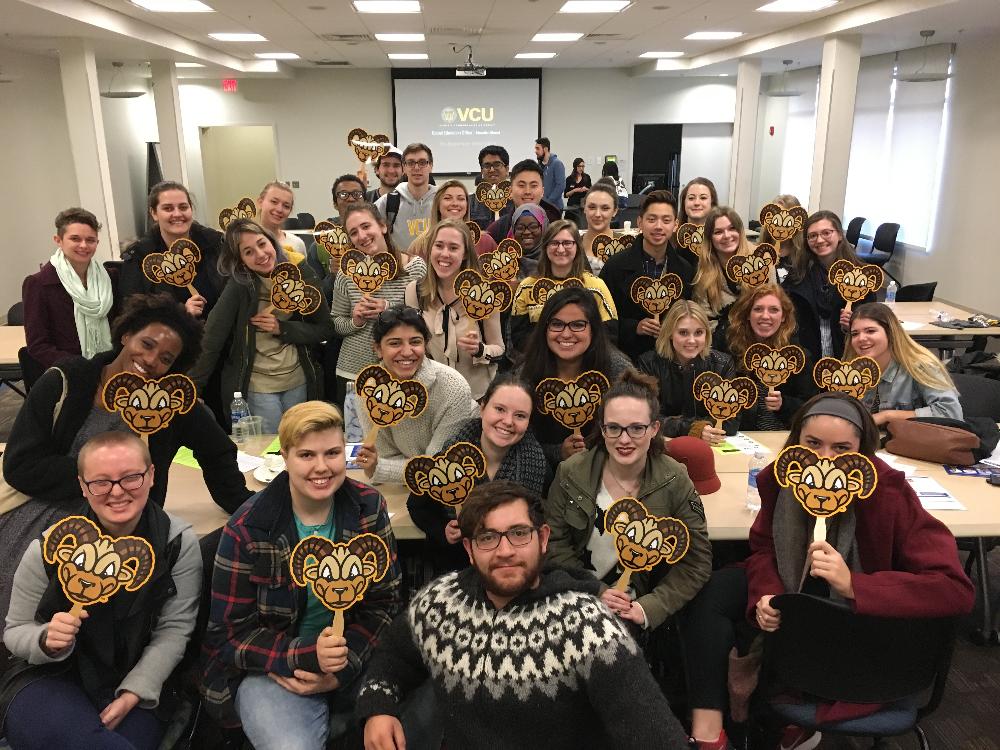 The Global Education Office offers a number of funding opportunities to encourage VCU students to pursue a portion of their academic studies abroad. Students may apply for these scholarships through the RAMS Scholarship HUB
here
, by searching for the individual scholarship name in the search bar. Any questions about scholarship applications should be directed to abroad@vcu.edu. Scholarship recipients are strongly encouraged share their experience abroad at a number of VCU Education Abroad sponsored events upon return.
The scholarship cycle for students studying abroad for Winter Break 2023, Spring Break 2023, and the Spring 2023 semester has closed. The next scholarship cycle will open mid January 2023.
Randi Buerlein Scholarship (award estimate: $500)
The Randi Buerlein Service-Learning Scholarship at Virginia Commonwealth University was established in 2013 upon the retirement of Ms. Randi Buerlein in honor of her commitment to international service-learning. Ms. Buerlein directed education abroad programs to the Dominican Republic and Ghana during her tenure as a faculty member in the School of Social Work. This scholarship is designed to support VCU students who demonstrate a commitment to community service and engagement and may be used for virtual or in-person programs.
Dr. Bernard Moitt Barbados Study Abroad Scholarship (award estimate: $2000)
The Dr. Bernard Moitt Barbados Study Abroad Scholarship was established in 2019 by Dr. Bernard Moitt, Professor of History in VCU's College of Humanities and Sciences to support student participation in VCU's longest-running faculty-led study abroad program, Barbados: Atlantic History and Culture. Dr. Moitt has directed the summer study abroad program to Barbados for over 20 years and established this scholarship to support student participation in the program among diverse students with high financial need. It is Dr. Moitt's wish that study abroad participation should more accurately reflect the true diversity of VCU's student population; therefore, students of color and students who have been historically underrepresented in education abroad are encouraged to apply.
Presidential International Education Award (award estimate: $1000)
The Presidential International Education Award was established at VCU in 1988 to increase opportunities for undergraduate students at VCU to internationalize their education. This award is open to undergraduates in any major who demonstrate a commitment to international education, and is available to students participating on virtual program as well.
Airfare Voucher Award (award funds round trip airfare minus taxes and fees)
The Airfare Voucher Award was established on behalf of VCU students through the VCU Office of Procurement Services. This award program uses the Delta Bonus SkyMiles the university accrues and donates them to students to support study abroad. The award is open to undergraduate and graduate students in any major.
VCU departmental scholarships
Other scholarships are provided to VCU students from various university schools and departments. Please review the
full list of scholarships
for more information. Many of these are only open one time per year, so planning ahead is always advisable.