Talking to Family and Friends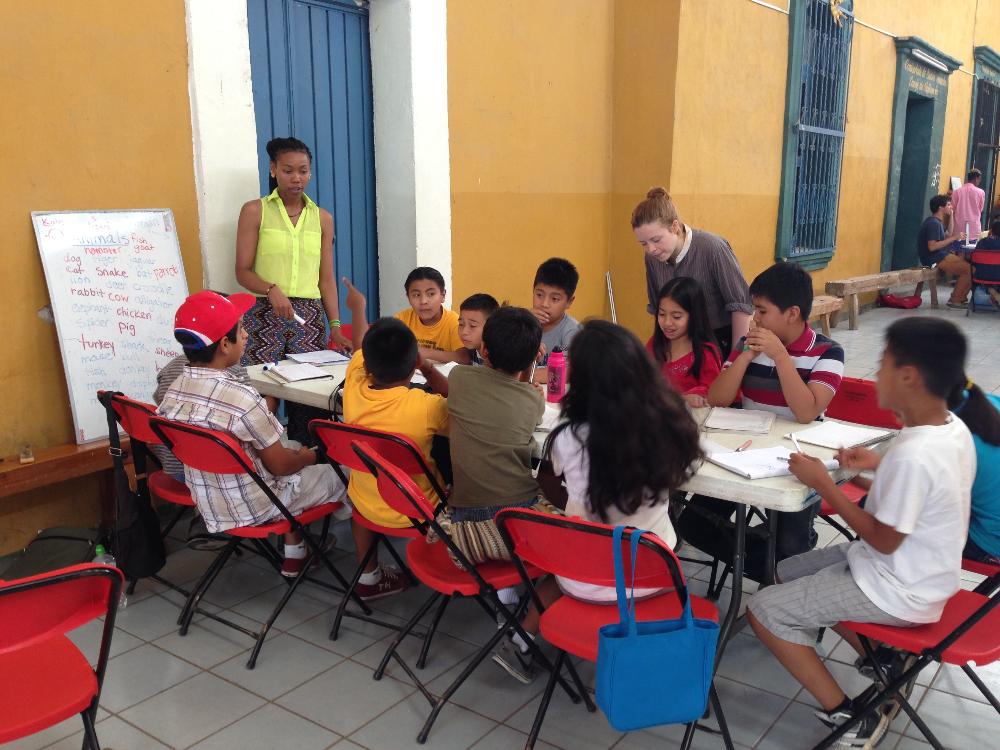 Studying abroad is a big decision and it's important to be able to discuss your decision with your family and friends. They may have concerns, especially if they are helping to finance your study. Thinking about what they might ask and how you will answer will prepare you for this discussion. Supportive family and friends will help prepare you for your time abroad.
A good start is articulating your goals and all of the benefits to study abroad, personally as well as professionally.
Find a good time to discuss your desire to study abroad with your family and listen to their concerns. If you show maturity in your discussion, they may feel more confident in your decision. Parents may need time to think and learn more about study abroad, so do not be discouraged if you do not get an immediate "yes!"
Here are some common concerns:
Safety
The safety of students is our No. 1 priority. Therefore, all students studying abroad must attend a pre-departure orientation where they receive vital information about health and safety overseas. While threats of varying degrees may face international travelers, we encourage students to exercise the same common sense and responsibility that they would use in Richmond.
The U.S. State Department has advised Americans traveling anywhere outside the U.S. to remain inconspicuous and attentive to their surroundings. It is strongly advised to keep a low profile while abroad. Any travel advisories issued by the State Department will be immediately forwarded to students. Visit the
U.S. Department of State website
to ensure you and your student are familiar with the local political and security issues abroad.
Visas/Passports
Specific information regarding travel documents depends upon the country of destination and the length of time your student will be there. Some countries are stricter than others about entry, and the rules constantly change. Make sure to check the specific regulations for your student's country.
You should keep a copy of your student's travel documents in case anything should happen while they are away. Also, in case of an emergency, we suggest that at least one member of your family keep their passport available while your student is overseas. Finally, students should apply for their documents well in advance of their departure date as there can be delays. Visit the U.S. Department of State
passport page
for more information.
Insurance
VCU provides students with an
International Student Identification Card
, which carries minimal insurance and some student discounts. If you wish to explore further coverage, the Education Abroad office would be happy to recommend a few other options. One policy,
HTH Worldwide
, includes broader coverage than the ISIC.
Academic Credit
Before leaving, students must complete the
course approval request process
in order to secure VCU equivalents for their proposed courses. Academic credit cannot be guaranteed if approval is not secured prior to departure. Upon completion of the program, students must request that the host institution send an official transcript to the Education Abroad office. Once we receive the transcript, we will transfer the courses to a student's VCU transcript.
Financial Aid
Yes, students may apply
financial aid
toward study abroad programs. Both federal and alternative loans may be used. The student must be registered with our office in order to use financial aid toward the cost of his or her program.
How can we stay in touch?
Students will usually have access to a phone or computer, making it easy to stay in touch. Make sure you have the correct contact information for the program or university before your student leaves. Encourage your student to keep you updated, but be careful: too much contact can make students feel more homesick than they really are. Support them through showing that you trust their independence and feel confident about what they are doing.